Archive pour la catégorie 'Greece'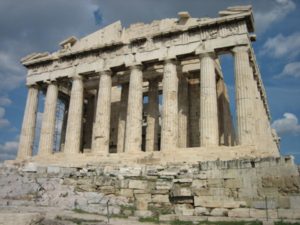 Athens is the capital of Greece. It is located rather south of mainland Greece, east of the Peloponnese. Its port, Piraeus, is the main starting point by boat for the Greek islands, and Crete. It can also be shipped to Africa.
Understand
Athens was one of the most important cities of antiquity, and throughout history, even under the Ottoman occupation, it has retained importance, especially through the port of Piraeus.
Athens hosted the Olympic Games (Olympics) of 1896, the first of the modern era, then those of 2004.
The city has experienced significant growth in the twentieth century, but its extent is limited by the mountain ranges that surround it. Because of these mountains and the density of the population, and despite the public transport infrastructure put in place during the Olympics, Athens has significant air pollution problems.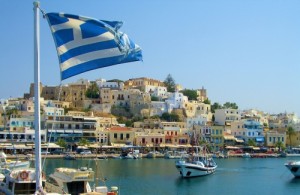 Visit Greece and discover what to do in Greece, its sights miss … We chose to focus on the Greek Islands: Corfu, Cyclades (Mykonos and Santorini), Crete and some sites of ancient Greece (Delphi, Corinth, Olympia). Good sightseeing in Greece!
Greece has 6,000 islands and islets divided between the Aegean and Ionian seas. They have a wide variety of coastal landscapes, which are opportunities for resorts: white sand beaches, black or pebble coves or sea caves, lined with dunes or rocks … Cradle of civilization, they are full of archaeological remains of ancient customs and picturesque places to the delight of visitors.
Corfu is the most emblematic of the islands of the Ionian Sea. It is also the territory to the west of Greece. Corfu town – overlooking the sea – is surrounded by a double fortress, built by the Byzantines and strengthened during the Venetian occupation. Famous, the vast esplanade that bridges the gap between the city and the old fortress consists of a median strip of greenery and topped by an arcaded gallery (built on the model of the Rue de Rivoli, the early eighteenth century). Lire la suite de cette entrée »