Archive pour la catégorie 'Macedonia'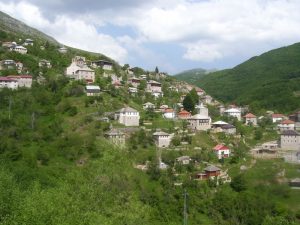 Enclosed in the middle of the Balkans, the former Yugoslavian province is a destination still sheltered from mass tourism. Yet, the country is home to an important cultural heritage and natural areas still wild. Small tour.
Ohrid
Built on the shores of the eponymous lake near the border with Albania, Ohrid is the country's tourist capital. Founded in the 3rd century BC, the city has preserved traces of its ancient past, including a Roman theater still very well preserved. In the Middle Ages, the arrival of disciples of St. Cyril made the city a hotbed of Orthodox culture and religion, leading to the construction of numerous monasteries and churches, still in use today. The beaches on the lake and surrounding hills, ideal for long walks enjoying the view, have made it a popular seaside resort in Eastern Europe.