Archive pour la catégorie 'Netherlands'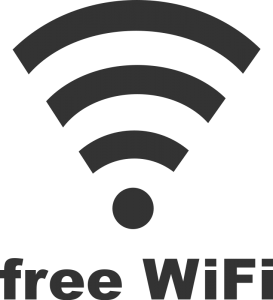 Free wifi coverage was inaugurated in Paris France on Tuesday by the Spanish company GOWEX in forty areas devoted to transportation. In stations, platforms, platforms, square, 66 « hotspots » broadcast « 24H/24 free wireless internet to a megabit per second. » But in terms of the subway, only three underground stations have been entitled.
This is also the case in Europe where the metro stations in European capitals are generally not equipped with terminals offering free wifi to its users, then they are found widely in buses and trains.
While on holiday in Europe, if you do not have a package for international and avoid jumping to the ceiling by receiving your bill, here's a list of places where you can connect wifi.
– In Spain, the subway does not have wifi but all the public buses of Madrid are equipped with free wireless Internet service, provided by GOWEX and launched in September 2010. Also in the capital, sixty buses serving the surrounding towns are also equipped with free wifi. In Madrid and Barcelona, ​​the tourist double-decker buses are equipped with GOWEX.
– In England, the equipment of several London Underground stations was launched in early June, and should eventually cover some 80 stations. Lire la suite de cette entrée »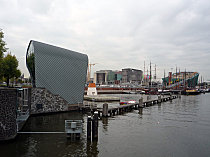 Just two hours drive from Brussels and within three hours of Lille, Amsterdam is the capital of Europe to visit.
Amsterdam is of course well known for its diverse and varied museums like the Rijksmuseum (National Museum Dutch), the Van Gogh Museum or the Anne Frank House. Most original museums are also present, we can mention the sex museum, the Museum of the tortoise and the one devoted to cannabis.
Neighborhoods not to be missed are those of the old center (old town), the world famous red light district. The walk along the canals is a must for all lovers, just as the boat trip in the heart of the famous canals. You can admire all the architectural features including through explanations of the guides.
The flower market at Muntplein is world famous, be sure to go take a walk.
Lire la suite de cette entrée »