Articles avec le tag 'Andorra'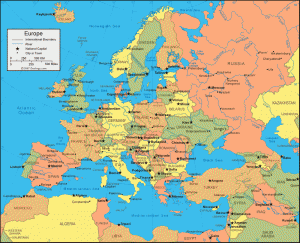 Europe is a land area which can be viewed either as a continent in its own right or as the western extremity of the Eurasian continent, even as a sub-parts of the super continent of Afro-Eurasia, by location of view. It is sometimes called the « Old Continent », as opposed to the « New World » (America). On the cultural front, Europe has been a multiplicity of influences over the ages, and includes many countries that possess both a common heritage of linguistic, religious and historical and recent contributions from the « New World « and the Afro-Eurasia, particularly in former colonial powers. As such, Europe is a community of peoples, which tends to be politically, with the European Union, in an area of open civilization, forged in part by a millennial history, and secondly by mondialisation Lire la suite de cette entrée »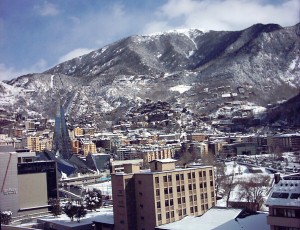 Andorra is a small country on the Iberian Peninsula in Europe, located in the middle of the mountains of the Pyrenees between Spain and France in the south to the north.
How to go ?
by car
This is all so the only solution knowing that no airport or railway station exist in Andorra …
-From France
From Toulouse and Foix, take the N20 to Puymorens tunnel, then the N320 and N22 to the border at Pas de la Casa.
From Perpignan to Prades in the direction of the picturesque N116 where it goes directly to Bourg-Madame, Toulouse follow to reach the border at Pas de la Casa. In case of snow at the Col de Puymorens, the ideal is to pass through Spain to Puigcerdà and La Seu d'Urgell via the N-260 and N-145.
– From Spain
From Madrid and Aragon: follow the motorway AP-2 to pay Lleida (access by LL-12 …). Take the direction of La Seu d'Urgell and follow the principality of the N-145 which is anyway the only possible.
From Barcelona: The most convenient is to follow Highway 16 through C-Manresa and Berga, do not forget that the passage through the tunnel is also charged Cadi!
From Girona, take the C-66 and A-26 expressway bypassing Olot and the C-26 to Ripoll (or N-260 for a more scenic route …). Skewing the N-152 via the Col de Toses (still a dizzying route …) until Puigcerdà where we follow the direction of Andorra. Lire la suite de cette entrée »