Articles avec le tag 'Belarus'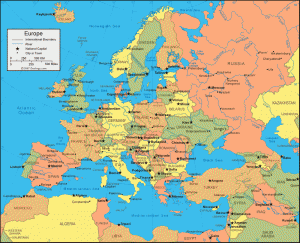 Europe is a land area which can be viewed either as a continent in its own right or as the western extremity of the Eurasian continent, even as a sub-parts of the super continent of Afro-Eurasia, by location of view. It is sometimes called the « Old Continent », as opposed to the « New World » (America). On the cultural front, Europe has been a multiplicity of influences over the ages, and includes many countries that possess both a common heritage of linguistic, religious and historical and recent contributions from the « New World « and the Afro-Eurasia, particularly in former colonial powers. As such, Europe is a community of peoples, which tends to be politically, with the European Union, in an area of open civilization, forged in part by a millennial history, and secondly by mondialisation Lire la suite de cette entrée »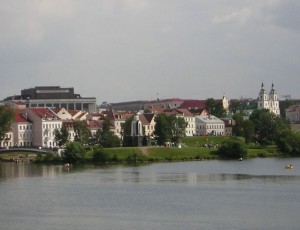 Belarus is a country in Eastern Europe.
Cities of Belarus are Minsk, the capital; Gomel; Vitebsk, Mogilev, Grodno, Brest (Belarus), on the border with Poland and Ukraine, Pinsk and Babrousk.
After the fall of the Soviet Union in 1991, the Republic of Belarus, a former Soviet Socialist Republic of Belarus found independence she had known only briefly during the transition period between the end of the Russian Empire and the creation of the USSR from 1918 to 1922. In contact with Poland to the west and Russia in the east, Belarus was in history a privileged terrain for fighting cultural, religious, political and military of both countries, and it still barely to build a national identity out of this rivalry and cultural influences exerted by its two large neighbors.