Articles avec le tag 'Budapest'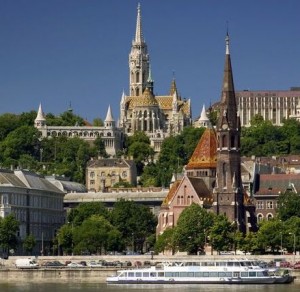 Hungary (in Hungarian: Magyarország) is a country in Central Europe. Hungary have an Austria border in the northwest, Slovakia to the north, Ukraine to the north-east of Romania southeast , Serbia to the south, Croatia to the south-west and west Slovenia.
The capital of Hungary is Budapest and the currency is the forint.
The country is not very large (10 million inhabitants, 2 million in Budapest), but it offers many wonderful travel opportunities: the northern mountains, the great plains to the east, lakes and rivers of all kinds, and many pretty villages and hidden gems in the city. In addition, Hungary is easily accessible as it is located in the middle of Europe, a culture and a changing economy, and you get a destination not to be missed if you are in the area.
The official language is Hungarian (magyar Nyelv). Youth and citizens speak English correctly on average. But among the older people, German is spoken, however, only 23% speak English and 25% German.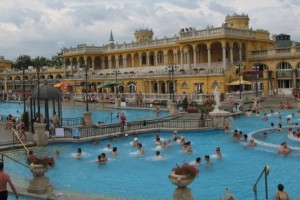 Threatened with decay, several baths of Budapest began a costly program to renovate, even though tourists and locals seemed immune to damage from these major attractions of the « spa capital of the world. »
Since the 1950s, no builder has been hard at work Kiraly baths, one of the largest and oldest in the city, built in 1565. The mortar is crumbling, the pipes are rusting in the humid heat. Small windows that dot the Ottoman dome let in the rays of light involved in the magic of the place, are eaten by mold.
« It's so beautiful and authentic architecture, » relishes a Swiss student immersed in the pool to 40 degrees.
« These baths are good for the renovation, » retorted the architect Laszlo Miko, whose office is responsible for the work. For Kiraly, the workers will not invest there before two years.
Lire la suite de cette entrée »