Articles avec le tag 'European capitals'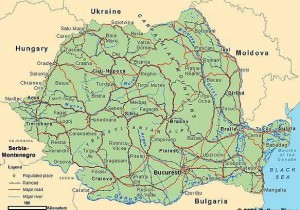 Romania is connected by air to many European capitals.
No visa is required for EU nationals for stays of less than three months.
The motto of course is the new Romanian leu.
The expected budget is quite low, because Romania is still a cheap country. Accommodation will cost way less than 50 €, and a very decent meal under 15 €.
There are no serious health problem in Romania, but the traditional vaccinations are recommended, as well as against hepatitis A. In the mountains, boil water or purify it before drinking. Take a few precautions against stray dogs (even in bright Bucharest!), Ticks in the countryside, and mosquitoes.
Regarding your travel within the country, the aircraft can be an affordable solution to move the capital to major cities. Buses are also very inexpensive, but lack of efficiency. The train is probably the means of transport which has the best quality / price ratio in Romania. Lire la suite de cette entrée »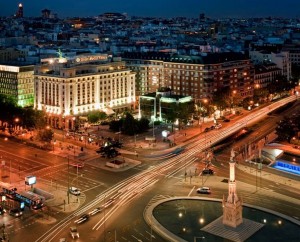 Madrid is the capital of Spain. It is the capital of the Autonomous Community of Madrid.
Madrid is the largest city in Spain. The original small town of Castile, the central region of Spain, it has gradually become capital of the Spanish kingdom.
Madrid is a bustling city by excellence, the great university attracts a large number of students who enliven the city throughout the year. Restaurants, bars, and nightclubs abound and it is not uncommon to see traffic on the Gran Vía at three in the morning.
Finally, it is also important to remember about Madrid is its climate as the spanish say « nueve meses de invierno, tres meses of infierno » (nine months of winter, three months of hell).