Articles avec le tag 'Romania'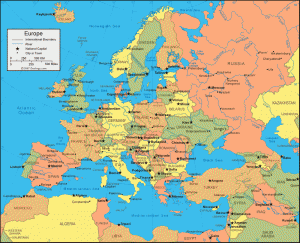 Europe is a land area which can be viewed either as a continent in its own right or as the western extremity of the Eurasian continent, even as a sub-parts of the super continent of Afro-Eurasia, by location of view. It is sometimes called the « Old Continent », as opposed to the « New World » (America). On the cultural front, Europe has been a multiplicity of influences over the ages, and includes many countries that possess both a common heritage of linguistic, religious and historical and recent contributions from the « New World « and the Afro-Eurasia, particularly in former colonial powers. As such, Europe is a community of peoples, which tends to be politically, with the European Union, in an area of open civilization, forged in part by a millennial history, and secondly by mondialisation Lire la suite de cette entrée »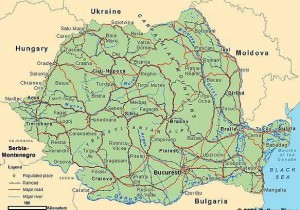 Romania is connected by air to many European capitals.
No visa is required for EU nationals for stays of less than three months.
The motto of course is the new Romanian leu.
The expected budget is quite low, because Romania is still a cheap country. Accommodation will cost way less than 50 €, and a very decent meal under 15 €.
There are no serious health problem in Romania, but the traditional vaccinations are recommended, as well as against hepatitis A. In the mountains, boil water or purify it before drinking. Take a few precautions against stray dogs (even in bright Bucharest!), Ticks in the countryside, and mosquitoes.
Regarding your travel within the country, the aircraft can be an affordable solution to move the capital to major cities. Buses are also very inexpensive, but lack of efficiency. The train is probably the means of transport which has the best quality / price ratio in Romania. Lire la suite de cette entrée »