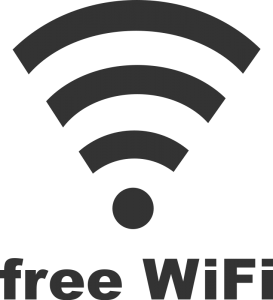 Free wifi coverage was inaugurated in Paris France on Tuesday by the Spanish company GOWEX in forty areas devoted to transportation. In stations, platforms, platforms, square, 66 "hotspots" broadcast "24H/24 free wireless internet to a megabit per second." But in terms of the subway, only three underground stations have been entitled.
This is also the case in Europe where the metro stations in European capitals are generally not equipped with terminals offering free wifi to its users, then they are found widely in buses and trains.
While on holiday in Europe, if you do not have a package for international and avoid jumping to the ceiling by receiving your bill, here's a list of places where you can connect wifi.
– In Spain, the subway does not have wifi but all the public buses of Madrid are equipped with free wireless Internet service, provided by GOWEX and launched in September 2010. Also in the capital, sixty buses serving the surrounding towns are also equipped with free wifi. In Madrid and Barcelona, ​​the tourist double-decker buses are equipped with GOWEX.
– In England, the equipment of several London Underground stations was launched in early June, and should eventually cover some 80 stations.
– In Portugal, Lisbon city buses (Carris) offer free wifi on two lines, while buses from the city of Porto (STCP) in experimenting on one of their lines. The privately owned inter-city bus Rede Nacional de Expresso offers his side a free wifi service. In the Lisbon Metro, a free wireless network was set up at the station Baixa-Chiado, the Portugal Telecom Group.
– In Austria, there is no wifi in public transport in Vienna. Side rail, ÖBB, the Austrian company public railway, offers free WiFi in all its fast trains Railjet, and its competitor Westbahn was implemented on all its lines.
– In Sweden, free WiFi is available in all high-speed trains and intercity SJ2000. In Stockholm, specifically, a test of free WiFi on buses in 2008 did not respond, partly because of the large number of people having a mobile subscription.
– In Finland, the national railway offers free wifi on almost all intercity trains. The Helsinki Metro (one line), for its part fully connected. As for trams in the capital, an experiment in 2007 was not extended.
– In Norway, most trains are equipped with free wifi. There is however no coverage in the Metro or buses in Oslo, but some long-distance bus or airport shuttle buses are equipped.
– In Denmark, the two main public transport authorities offer free internet access in urban buses and trains. As for the railway company DSB, it claimed to offer free wifi but says it will have to increase this fall the network capacity due to multiple connections registered by the explosion of smartphones and tablets.
– In the Netherlands, the national railway began in 2010 to equip its Intercity trains, and about half of them currently has a free wireless connection. All must be equipped in 2013. In Amsterdam, an investigation is underway on the usefulness of the installation of free connections in buses and trams.
Germany and Italy have not equipped their transport in public WiFi hotspots, the cities of Budapest and Sofia are not equipped either.