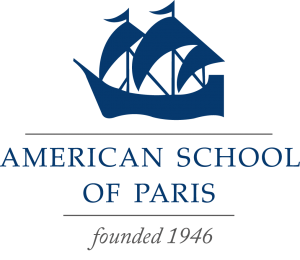 The American School of Paris is a school that has an international community, it is located in Saint-Cloud at 42, Rue Pasteur. The school offers a fabulous American Studies program to prepare young people of all ages in a life of excellence, to personal and academic development but also in learning trades.
The American School of Paris was the first American school to have an international community in Europe, it was created in 1946. APS is ideally located in Paris, capital of France where we find all the culture and the art today as yesterday.
The school serves in particular to develop the skills of global citizenship through innovative programs and compassionate. A school that is as serious enthusiastic.

The American School in Paris is an international organization , it is mixed and independent, it welcomes more than 700 students from kindergarten to Grade 12, high is organized into three divisions: Lower School (4-10 years), Middle School (11-13 years) and Upper School (14-18 years).
With its international reputation, students come from all over the world bringing great energy all over the world because of ASP students from 64 different countries and speak 33 different languages ​​native language.
Academic results of ASP are among the best in many rankings, compared to other international schools in the world and sports, musical, theatrical or other are very good levels and students can practice a wide range of activities.
In addition, the ASP awards diplomas as the American High School Diploma, Advanced Placement and as it is an IB World School, it awards the Baccalaurét International for over 30 years. Graduates then find the world's best universities.
Finally, the ASP has a spacious campus that offers high-speed wireless internet connections for students' convenience. There are also two gyms, a training center, large outdoor sports fields and two well-stocked library and two cafeterias.
An ideal place for your children if you have to sit in Paris.