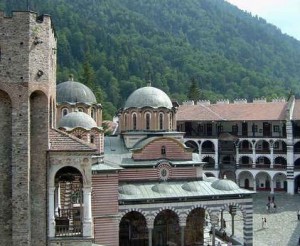 Bulgaria is a country in southeastern Europe, north of Greece and Turkey, and southern Romania.
Cities of Bulgaria :
– Sofia , the capital
– Plovdiv, the second largest city in Bulgaria, former Philippopolis was European Capital of Culture in 1999
– Varna, the third largest city in Bulgaria on the Black Sea coast, big city tourism, among others through the resort Golden Sands
– Veliko Turnovo, the ancient capital
– Burgas, a large port city
– Vratsa is `one of the most picturesque towns in Bulgaria
– Bansko, historic and modern ski resort
– Ahtopol, a small town on a peninsula on the south coast of the Black Sea,
– Nessebur The most beautiful city on the Bulgarian coast maybe even one of the most beautiful places in Bulgaria. World Heritage of UNESCO, it is called the city of 40 churches. It rests on a rock peninsula that juts into the sea.
– Sozopol, formerly Apolonia, a small town on the coast of the Black Sea, south of Bourgas, charming
– Velingrad, the largest spa in the Rhodopes
Resorts Elenite: When the Balkan meets the Black Sea
Bulgarian monasteries
Rila Monastery – the No. 1 spot in Bulgaria, the largest monastery in the Balkans
Bachkovo Monastery – in the Rhodope Mountains, south of Plovdiv, close to the Assen Fortress
Troyan Monastery – the largest monastery in the chain of Balcan, the third in Bulgaria
Aladja Monastery – the monastery rock off the coast of the Black Sea
The best way to visit monasteries is probably autotour offered by specialized agencies such as Eastern Accent.
How to go in Bulgaria ?
-By plane
Direct daily flights Paris-Sofia with Bulgaria Air and Air France. Takes about 3 hours. Also flights with stopovers in Vienna, Milan, Munich, Prague or Rome – several Airlines (MyAir, Skyeurope, …). Between April and October, charter flights from Varna to Paris, Lille and Marseille – consult a travel agency.
– By train
Paris, change to Munich – Arrival in Sofia.
-By car
By Slovenia, Croatia and Serbia or in Austria, Hungary and Romania. Attention to the racket in Serbia today (in 2009 …) it is still common …
If you come with your own vehicle, it is mandatory to submit its national driving license, the vehicle registration certificate and the international insurance (green card …). If you enter a vehicle for personal use which does not belong to you, it is necessary to present a written authorization from the owner to authenticate before leaving your home country.
– by Bus
With Eurolines – it'll take 24/36 hours, but it's cheaper than flying.