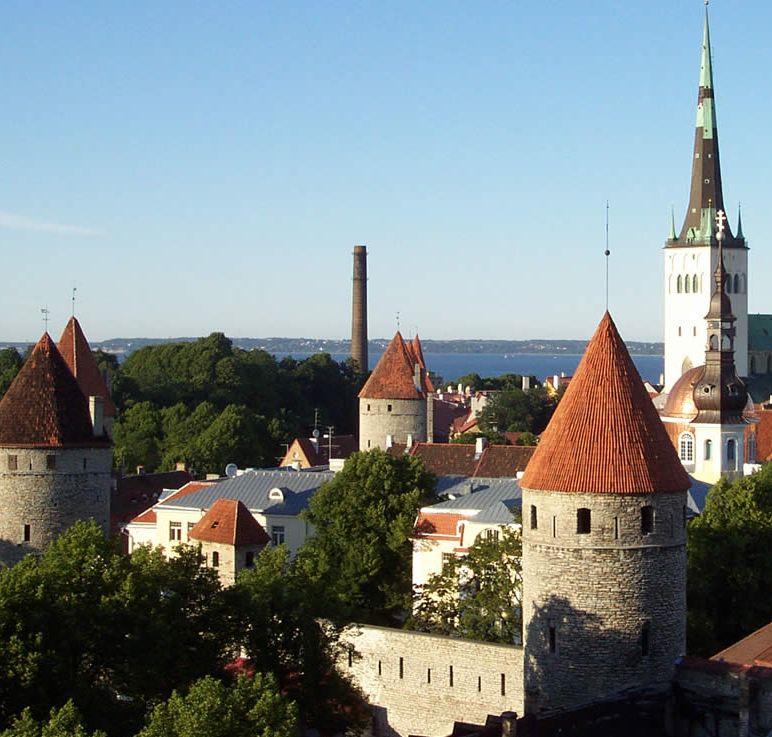 Estonia is one of the three Baltic countries of Europe.
Estonia is famous for its islands, very well preserved, both in terms of ecological and cultural. This is due to their character removed, which has preserved communism:
Saaremaa, the most interesting is also the largest. It contains excellently preserved castle in the capital in the south. The island is especially true for its wild, seaside climate careful though, it rains very often. The island is served by ferries.
Haapsalu (where you have to see his episcopal castle, and enjoy the free camping in the forest), take the ferry to Hiiurmaa, down south and take the boat to Saaremaa, returning the bridge to Pärnu (resort). For cyclo-tourism enthusiasts, all roads are paved.
Finally, the northern coast of Estonia, between Muuga and Kunda has a rich natural park.
Cities and Map of Estonia
Tallinn, the capital city and a wonderful
Tartu, a university town, very pleasant.
Narva, the third largest city, located to the east of Estonia.
Pärnu, Estonia fourth largest city, known for its complex balneotherapy and spa centers.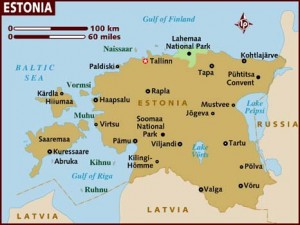 other destinations
Lake Peipsi (Peipus or Chudskoe or Russian) is the border with Russia is the fourth largest lake in Europe. It is practicable to swim, and offers magnificent dune beaches on its north side. The rest of the lake is a wetland, unwelcoming. Tourism in the north of the lake is relatively developed, including campsites free, very well maintained, and overlooking the beach. You can access this area from Tartu or Kohtla-Järve.
In summer, many Estonians invest campsites surrounding the lake on weekends.
Also, it is very interesting to learn to participate in organized trekking stays as TrekBaltics [1], in the high season in the national parks of the country. The city of Narva border town, is very interesting. The two castles of medieval times, and Narva on one side of the Russian side, the Ivangorod, offer a unique landscape in Europe and the two styles are surprising and impressive fortifications. The beaches of Narva Joessu are superb and clean. This place was a favorite resort of the Soviet nomenclature. Interesting places to visit:
Lahemaa National Park
Soomaa National Park (Soomaa = The Swamp Country)
Meteorite Crater in Kaali
The islands of Saaremaa and Hiiumaa Baltic Sea
The Russian border in Narva near the town