Discover the secrets of an unforgettable train journey from France to Spain with Renfe. Enjoy a unique and comfortable experience aboard Spain's famous trains. With Renfe, you'll benefit from renowned expertise and quality service, guaranteeing a carefree and enjoyable journey. Discover the picturesque scenery along the way, while relaxing in modern, well-equipped carriages. Whether you're traveling for business or pleasure, Renfe will meet all your needs.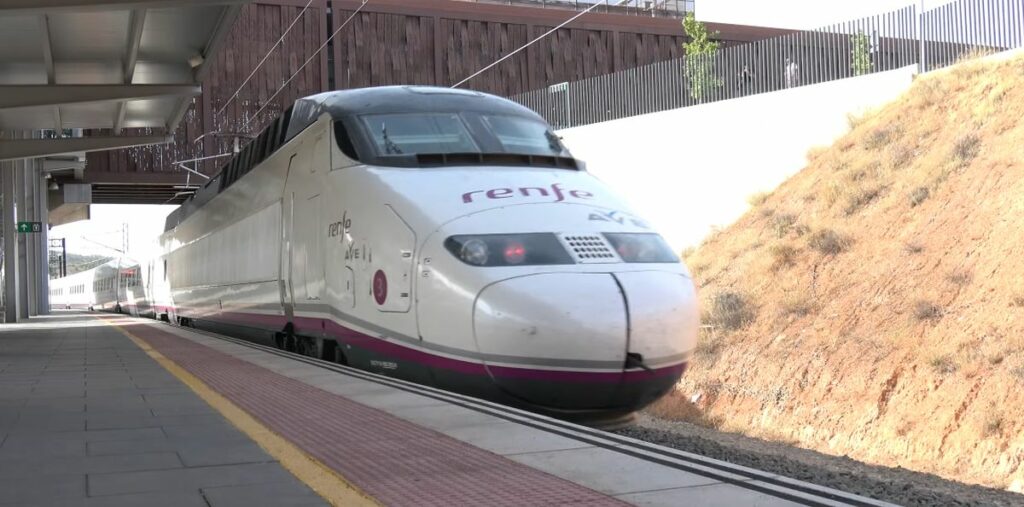 How do I prepare for a train journey with Renfe?
Renfe is the Spanish rail company that offers train travel services throughout Spain and its neighboring cities. Travelling by train in Spain from France with Renfe requires some preparation if you are to enjoy a good journey. The first step is to choose the right train type and class. The main difference is the journey time and the level of comfort offered by the train. There are three classes: Turista, Turista Plus and Preferente. The Turista class is the most economical and provides a minimum of comfort, while the Superior and Preferente classes offer greater comfort and better service on the journey. Once the type and class have been determined, it's time to book a ticket. Renfe allows you to buy tickets online or at the station, depending on customer preference. It's important to keep your ticket, either printed out or on your mobile device, to prove your identity when you arrive at the station. It's also essential to familiarize yourself with train regulations and timetables, so you arrive at the station at the right time to avoid missing your train. To keep abreast of information on delays, download the Renfe app.
The advantages of train travel over other modes of transport.
Train travel is a practical and popular option for connecting France and Spain. With Renfe, travelers can travel by train from France directly to several Spanish destinations. The advantages of train travel over other modes of transport are manifold.
Faster: The train journey between France and Spain is much quicker (around 6 hours) than the journey by car or plane (around 10 hours).
More economical: Train tickets are generally less expensive than those for flights and ferries. What's more, there are no additional baggage fees.
More comfortable: Trains are well-equipped and offer ample space for passengers, which is much appreciated on long journeys.
Safer: Train travel is considered one of the safest means of transport. There is little risk of injury or accident.
Better for the environment: Rail travel is considered one of the most environmentally friendly forms of transport.
Thanks to Renfe, traveling by train between France and Spain is an excellent option. Travelers can enjoy a fast, economical, comfortable and environmentally friendly journey!
The different train options available for traveling from France to Spain with Renfe.
Travelling from France to Spain on a Renfe train is a simple, convenient and affordable way to get around. Renfe offers a variety of services and options for travelers. Tickets can be booked online, and for specific destinations it's possible to find discounted tickets. The main train options offered by the service include: AVE, Avant, Alvia, Media Distancia and Intercity.
AVE is a high-speed train service connecting cities such as Madrid, Valencia, Seville and Barcelona, among others. This service enables passengers to reach their destination at speeds in excess of 300 km/h, and to enjoy additional comfort. AVE tickets are also available at discounts of up to 50%.
Avant is another option for train travel between Spanish cities. This is a service that connects cities such as Madrid, Valencia and Seville, among others, using smaller trains than the AVE. Fares are very competitive with AVE trains and can be purchased on the Renfe website. Passengers can also choose between different types of seats or cabins.
Popular destinations in Spain accessible by train from France with Renfe.
Renfe is Spain's leading rail transport service, offering direct journeys between France and several popular Spanish cities. Travelers can book and purchase discounted tickets online via the Renfe website. Popular destinations accessible by train from France with Renfe include Madrid, Barcelona, Seville, Valencia and Malaga. These cities are easily reached with a single connection, and trains arrive at their destination between 5 and 8 hours. Passengers can choose from a variety of seating options for their journey, including comfortable seats with power sockets and free Wi-Fi on board. Additional services such as meals on board or car rental are also available.
Practical tips for making the most of your train journey with Renfe.
Traveling by train in Spain from France with Renfe is a unique and immersive experience. In fact, Renfe offers a variety of services so that travelers can make the most of their journey. Here are a few practical tips to help you make the most of your trip.
Book your ticket in advance
Always book your ticket as early as possible and benefit from the lowest fares, especially if you're traveling in a group or with seniors and children. What's more, booking in advance guarantees your place on the train, so you don't have to wait at the station.
Find out about train times
Make sure you know the train timetable and check what time you'll be leaving. You can check the timetable on the Renfe website or call customer service for more information.
Choose the right type of wagon
Renfe offers different types of carriages to meet the needs of travelers, including carriages suitable for families, groups and the elderly. So make sure you choose the right type of car for your journey, so you can enjoy the comfort and luxury you need during your journey.
Bring everything you need
Prepare your luggage according to the length of time you'll be on the train; bring enough water, snacks and anything else you need to enjoy your journey.
Services and facilities on board Renfe trains to make your journey pleasant and comfortable
Renfe offers quality service and luxurious facilities on board its trains. Passengers can enjoy air conditioning, audio and video systems, and free Wi-Fi. In addition, small snacks and drinks are available for passengers. Seats are comfortable, with head and back supports, and electrical outlets for recharging mobile devices. Family areas are available, offering extra space and a variety of games for children. Renfe also offers hot meals in the dining room or delivered directly to your seat. In addition, numerous stores and kiosks offer souvenirs and local produce.
Fares and destinations from 10 French stations.
Renfe plans to serve ten stations in France, five of which are in the Languedoc-Roussillon region: Perpignan, Narbonne, Béziers, Montpellier and Nîmes. Of these ten stations, Marseille, Lyon, Avignon and Aix-en-Provence are four others, and we can assume that the tenth is Valence. The one-way fare between these stations is set at 9 euros. On the other hand, it will cost 19 euros to travel to Madrid from the region.
For international travel, Renfe plans to offer two introductory fares: 19 euros for travel from Montpellier or Narbonne to Barcelona, Zaragoza or Madrid, for example, and 29 euros for the complete journey including Marseille and Lyon to Spain.
Renfe aims to become a major player in the French rail market in the short term. The first step will be to obtain a safety certificate, which will enable Renfe to extend its AVE operations to other corridors such as Lyon-Paris. Secondly, Renfe plans to offer new international routes and compete with TERs, which will also be open to competition.