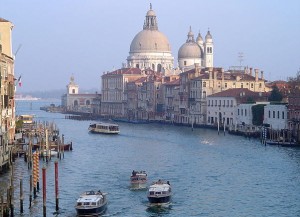 A trip to Italy … Everyone dream about it ! But what means of travel you choose? In fact, the formula will depend essentially on the duration of your stay. For a long weekend, it would be interested in a large Italian city to discover, to visit, to stroll, to fully absorb it. The choice is quite large in this type of formula: Rome, of course, but also Florence, Venice, Naples or Milan .
In Rome, several monuments await your visit. The Colosseum and the Palatine Hill, for example, but also the Pantheon. Trevi Fountain you will make a wish, and the Basilica of Saint Mary Major will give you a moment of delight! Place du Capitole, but especially the Vatican, the Place and St. Peter's Basilica and the Sistine Chapel are certainly your schedule does not it? You'll gasp, by so much beauty and magnificence. The evening is at the cafe Tre Scalini it is imperative to be. The day is Via Condotti we must walk, and it is also wonderful on the market Campo Dei Fiori that it will be nice to walk. Some days you will complete this program.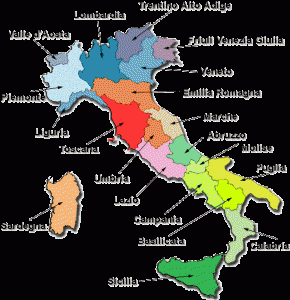 However, if you have a longer time eg one week, things may be different. You will have a choice of formulas. Some allow you to discover the north of Italy, other central or south.
A circuit in northern Italy, is to visit Milan and the Italian lakes. In Milan itself, monuments such as Il Duomo, the largest Gothic cathedral in the world, with arrows and 2.245 135 marble statues. The Teatro alla Scala and Scala Museum, full of memories worth a visit, and the church of Santa Maria delle Grazie. To visit the Via Montenapoleone and its side streets, the "golden triangle", you could take three or four days, which could be added the discovery of the shores of lakes Como and Maggiore, adding a few more days surplus to make the visit.
– If the circuit Venetian tempts you, you are advised to enjoy a few days in Venice, Ravenna and 1 day to 2 days in Verona.
– A circuit Neapolitan will ask as many days, from Pompeii, Vesuvius, a visit to the island of Capri, the discovery of Naples, in particular, visit the National Archaeological Museum. In this museum, are stored the treasures found at Pompeii and Herculaneum. A tour of Naples and its famous old streets lined with clothes to dry, or that of the church of Santa Chiara, will charm you as well.
– Absolutely the south, a Sicilian circuit could cause you to visit Palermo and Agrigento, Etna to admire, and to discover the beautiful Aeolian Islands. Miraculous seven small islands, Panarea which the jewel of the archipelago, topped with wonderful bays of mysterious caves, hidden coves, but also active volcanoes. Particularly on the islands Stromboli and Vulcano. 200.000 visitors each year go to meet the islands world heritage of UNESCO.
Finally, one wonders when you travel in Italy? Difficult to escape the high temperatures of this beautiful country! Even more difficult is not always the choice of dates, but very easy to take a nap at the most crucial day. Unless you go in winter, this can be an ideal time to visit the monuments, and above all we meet far fewer tourists.