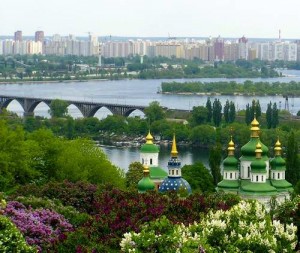 Ukraine has enormous potential that enchants many tourists. Ukraine has many tourist attractions. Ukraine has excellent climatic conditions and picturesque nature. Many regions of Ukraine may sell their ethnic originality. So, tourists have an excellent opportunity to discover the national culture, songs, dances and meals for Ukraine.
The richness of the potential natural, historical and cultural development of Ukraine is hardly to overestimate. More than 500 cities in Ukraine were founded there are over 900 years, 4500 villages of Ukraine are more than 300 years. Over 150 miles of monuments of culture, history and archeology reflect the remarkable story of the Ukrainian people. 80% of monuments from the time of the Kievan Rus (IX – XII centuries) are concentrated in the territory of Ukraine. More than 600 museums keep artifacts the most remarkable in the history and culture of Ukraine.

A wide variety of attractions in Ukraine attracts tourists from around the world. The most remarkable monuments are the Laure-Kyyevo Pecherska, the Saint Sophia Cathedral in Kiev and the historic center of the city of Lviv. They were inscribed on the World Heritage List of UNESCO. The capital of Ukraine is famous for its churches and Orthodox golden domes.
In the historical center of Lviv visitors can admire the amazing architecture and explore the wonderful attractions such as the National Museum, the Museum of Ethnography and Crafts, the Museum of History.
Tourists are also very interested in architectural monuments from different periods and styles, including the monuments of defensive architecture – the castles of Lutsk, in Olesko, Zolochiv of the fortress of Kamyanets-Podilsky; palaces in Crimea The ethnic architecture in the Carpathians.
The Ukrainian Carpathians have many attractions for tourists: beautiful natural areas, forests, alpine meadows, rivers and lakes in the mountains, healing mineral springs. This mountain delight fans of tourism and hikers.
But Ukraine can also appeal to lovers of sea and sun with Odessa which is located south along the Black Sea, or the Crimea, a peninsula whose landscapes are reminiscent of some Greek islands. Admittedly, Ukraine is a wonderful country and has many attractions to visit.