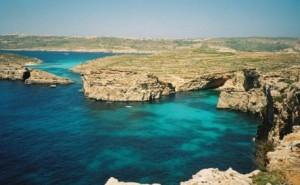 Malta is an island bathed in sunlight in the heart of the Mediterranean sea, rich history waiting to be discovered. Let us help you choose!
Visit Malta is like stepping back in the past, the oldest human structures and architecture are part of world heritage. Not only people but also the history and architecture that gives Malta its appeal.
10 reasons to visit Malta
-1 Climate
Malta has a superb climate, the sun shines almost all year round, with temperatures reaching 30 degrees in summer and falling to 15 degrees in winter!
– 2 Story
The Maltese Islands have been affected by the influences of the oldest cultures. What makes them so unique is that their story unfolds before your eyes in every corner, ancient ruins, and paved the strong and the palace, there is something for everyone.

– 3 Safety
One of the most important of Malta is the island is a very safe place, its crime rate is one of the lowest in Europe. Flying to Malta is also easy and secure.
– 4 In the center of the Mediterranean
With its ideal location, visit Malta can complement a trip to another country, a stop or a week or to plunge into its culture and landscape.
– 5 Communication
The advantage of Malta is that most people speak English and Maltese, which makes life easier for a foreign traveler.
– 6 A piece of Malta
You will be able not only to explore and enjoy the island but you can also purchase a large number of local products to remind you of your stay, from the lace and honey through the pottery and glass. People will even buy houses!
– 7 Food
If you like experimenting with different traditional dishes, there are many local dishes that are great to try as fenkata (rabbit stew), the Bragoli ( sauteed beef with tomato sauce), the biz-hobz zejt ( bread with oil and tomato) and if you are a gourmet, the Helwa is excellent!
– 8 Area
Malta is the largest of three islands that make up the archipelago, with its 122 thousand square meter, is an independent country, and its size, it remains charming and intimate. The best way to visit the island is by car.
– 9 Life on the island
From Malta you will really feel the way of life is very Mediterranean and you'll end up in this whirlwind took seductive. With the many visits we offer you will receive much history.
– 10 People
The ease of everyday life is reflected in the faces expressive and relaxed nature of people. They are friendly and welcoming and have a certain charm.