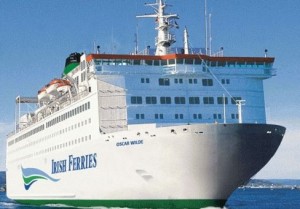 Indeed, it is a question that gets asked a lot of people wishing to travel to Ireland: "Are we taking the plane or the ferry? ". There are indeed two choices. For a simple answer, it depends on the location in which you initially located and the price you are willing to pay. To help you choose, here are some references to these two means of locomotion, which I must admit, everyone benefits.
The Ferry
In terms of transport by ferry, it is noted that ferry requires patience because the journey time varies from 15 to 20 hours depending on the ferry companies. The ferry is for people wishing to take their time and enjoy a good trip for their stay in Ireland. But it is much cheaper than the plane and allow you to save some money on car rental in Ireland once …
But it will make you go to Britain. Cherbourg, there is a direct ferry to Rosslair a direct crossing made ​​by the company Irish Ferries and there are a lot of ferries to france. During the promotions, prices are affordable, about 50 € each way. Excluding promotions, it takes not less than 90 €.
The aircraft
Flying is the fastest, comfortable but also more expensive means. If you decide to fly, know that Ireland has several international airports: Belfast, Londonderry, Cork, Knock, Dublin, Galway, Waterford and Shannon. It will be easy to select one according to your destination. Note many airlines from many European countries but also some American cities.
From Paris to Dublin, count an average of 130 € return with the company Aerlingus. With regard to other airlines, Air France always starting from Paris to Dublin, the price of a plane ticket round trip is around 230 €. A fairly high amount compared to air Aerlingus. There is another company defying all competition and very economical, it is Ryanair. The price of a return ticket Paris-Dublin from € 70 for 1 hour 40 minutes flight. A very low cost airline companie with several airports in France including: Biaritz, Carcassone, Grenoble, La Rochelle, Marseille, Nantes, Paris (Beauvais) .. Here on flights to Ireland leaving Paris.