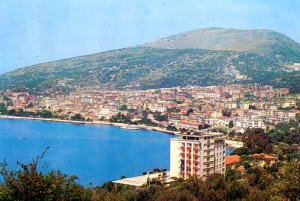 Albania, former Soviet bloc countries, is reinventing itself as a "new love Mediterranean", and is fast becoming one of the trendiest destinations in 2011.
The Balkan countries topped the list of Lonely Planet's "countries to visit in 2011" and is described by the Financial Times as an emerging destination, because of its low prices, its pleasant climate, and development Fast.
The number of visitors in the country increased by 42.5% over the first three quarters of 2009 (according to the latest figures released by the office of Albanian tourism), and although the majority of visitors come from neighboring countries such as Kosovo, Albania is now talking to her as a tourist destination.
The Financial Times praised the "calm beaches, affordable and Mediterranean" and cut his landscapes, while Lonely Planet states that "Albania will not stay long outside the box".
Here are some ideas of things to do on site:
1. Dig. Albania has a long history dating back to cultures Illyrian, Greek and Roman, and the country has become a popular venue for archaeologists in recent years (it was not until several years after the fall of communism to resume activities). Discover the history of Durres, the second largest city, an ancient port of Greek and Roman empires.
2. Eat. Albanian cuisine is imbued with Turkish influences, Greek and Italian. The Tave kosi, the national dish of lamb cooked in yogurt, is usually served with rice and Turkish delight are among the traditional desserts of the country.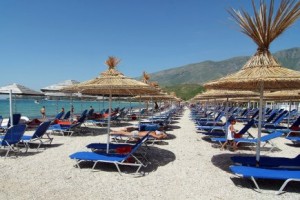 3. Take a walk. Albania has beautiful scenery if you love the sea and the mountains. Take a ride in the city of Pogradec on Lake Ohri (near the Macedonian border): Lake of 2.4 million years is a protected site by UNESCO, with a rich biodiversity.
4. Tan. The coasts of the country (overlooking the Adriatic and the Ionian Sea) full of beautiful quiet beaches and the sun is usually by appointment.
5. Observe. Tirana, the capital, a city is rather young (it was founded in 1614) and is undergoing a transformation since the fall of communism in the early 1990s. Infrastructure improves, and the city is getting a makeover into a European capital worthy of the name: its evolution reflects the development of the country as a whole.