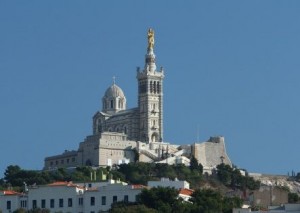 The European Capital of Culture has attracted more than 6 million curious since the beginning of the year, despite a tarnished by various facts repeated picture.
The attendance of Marseille Provence 2013 , European Capital of Culture has reached more than 6 million cumulative from the beginning of the year visits , according to figures from the prefecture .
"Very satisfactory" attendance in the eyes of the tourist office . According to the organization , the tendency to sulk appointment French side is offset by a foreign clientele increasingly large . The attendance of these visitors come from other countries to Marseille would have increased 27 % in July and August compared to 2012 , says the Culturebox site. In 2004 , the city of Lille, European Capital of Culture this year , attracted around 9 million visitors for the year.
The Marseille Provence 2013 Association , which oversees the 900 events organized in the year, has something to celebrate . Despite the magnitude of the event, the success is not clear . If Marseille regularly makes the headlines for several months, both for its cultural qualities as for its bloody trivia. Just the good attendance figures announced a YouGov poll for The Huffington Post said the number of French in favor of sending the army to fight against Marseille violence 57 %.
Preparing for the post -2013
The year of culture in Marseille was officially launched on 12 and 13 January. It was marked by the opening of the Museum of Civilization in Europe and the Mediterranean ( Mucem ) , a sumptuous black lace cube opened in early June by Francois Hollande, and a flagship exhibition, " The Grand Atelier du Midi " , opened on June 13 at Aix and Marseille , which evokes the influence of the Provençal light on the Impressionists. Successive events that have led to a deficit in the budget.
Several projects of Marseille Provence 2013 have not yet been opened to the public, including the history of Marseilles museum, to be inaugurated on Thursday and the Eden Theatre of La Ciotat, which will be on October 9. The association Marseille Provence 2013 is also present for November 15 "concrete proposals " for the " preparation of the post-2013 ."