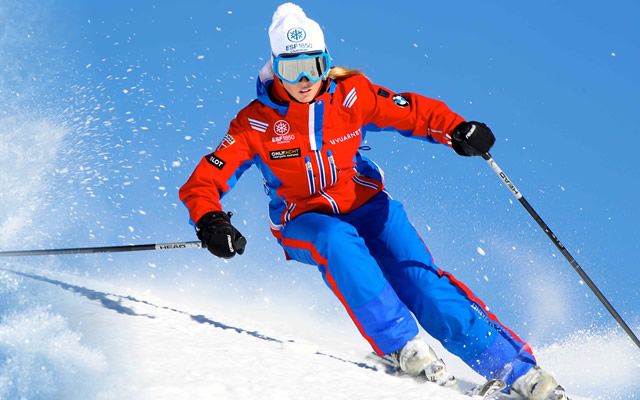 Courchevel is a winter sports resort located in the Tarentaise in Savoie in France. It is one of the most prestigious ski resorts on the planet, with Gstaad in Switzerland and Aspen in Colorado. Each winter, it attracts royal families and movie stars. It is one of the hotspots of the planetary jet set.
In the Vanoise massif, the legendary ski resort of Courchevel is one of the ski resorts making up the largest ski area in the world, along with the Three Valleys, which offer prepared and maintained slopes.
Courchevel is available in five villages and five altitudes, from the most authentic to the most jet-set, which embody all of the Savoy lifestyle: Saint-Bon, Le Praz, Courchevel 1550, Courchevel 1650 and Courchevel 1850 (actually located between 1750 and 1900 m).
Being part of the 3 Valleys with Méribel, Val Thorens, La Tania, Brides-les-Bains and Les Ménuires, a vast ski area with 600 kilometers of pistes and 200 ski lifts, Courchevel offers the possibility of reaching other renowned resorts of the 3 Valleys.
The prestigious internationally renowned resort is much more than a ski resort: atmosphere, hospitality, support, gastronomy, an unforgettable ski holiday experience, combining sport and sensoriality at all times.
This famous chic winter sports resort is renowned for the quality of its ski area, but also for all the leisure and great comforts offered there after skiing, such as exhibitions, concerts, cafes, nightclubs, discount centers. restaurants, gourmet restaurants, boutiques and luxury hotels like luxury ski chalet courchevel 1850.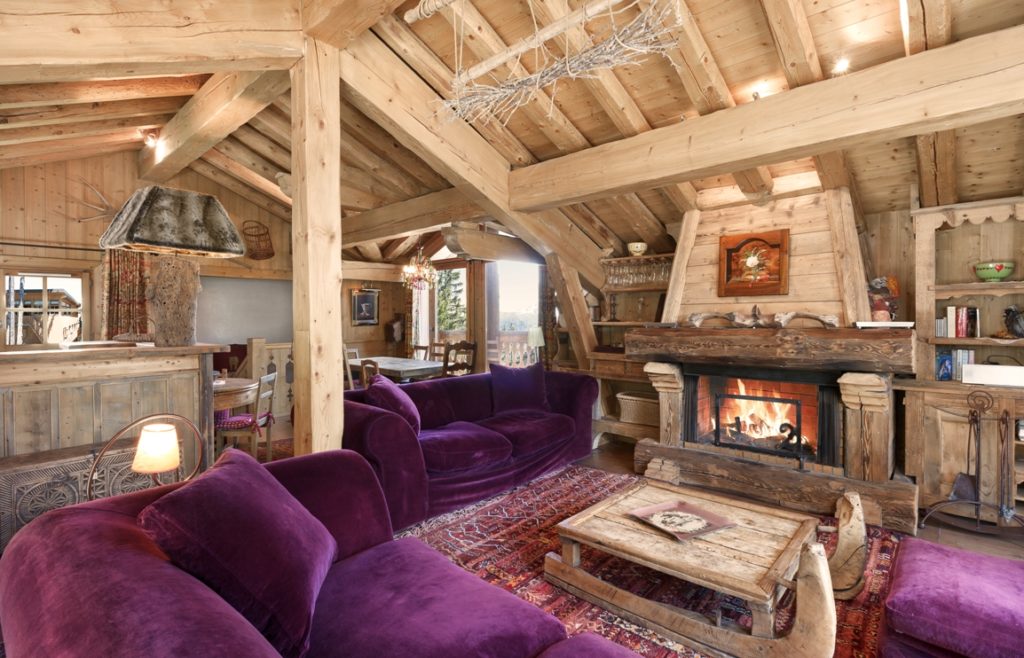 In the high season, Courchevel welcomes 32,000 inhabitants: 40% British, 30% French, 15% Russians and 15% from the rest of the world compared to 1,800 a year. 90% of homes have access to ski-in ski-out tracks. 800 monitors including 100 freelancers work there. Its highest point is at the top of La Saulire (2,738 m).
World renowned for its ski-to-door accommodation offer of unsurpassed quality, Courchevel has 4 villages between 1300 and 1850 m above sea level for an exceptional experience. 3 Palaces and 16 5 * hotels hoist Courchevel on the podium of the world's largest concentration of luxury mountain accommodation.
Whether you are staying with family or friends, Courchevel offers you a very wide range of activities to practice during the day or in the evening.
Courchevel is obviously very appreciated for its ski area but also for the numerous activities, except ski, which it offers. You don't have to be a great sportsman to appreciate the resort and indulge in hikes, go-karting, tobogganing, cinema, balloon ride, courchevel real estate …
Prepare your tourist visit to Courchevel
In view of all the activities on offer, Courchevel is as attractive in winter as in summer or another season. Its mountain climate can give fairly harsh temperatures with snowfall in winter. The summers are quite dry. Located in a very beautiful mountain setting, Courchevel offers very beautiful panoramas. In the distance you can see the Mont Blanc Massif as well as the Swiss and Italian Alps mountains.
Courchevel 1650 or moriond tourist routes of savoie tourist guide of rhone alpes With its one hundred and fifty kilometers of alpine ski slopes, the Courchevel valley offers great prospects for skiing. More generally, the 3 Valleys represent a very large ski area which is aimed at both beginners and sports enthusiasts. You will find there as many easy as difficult tracks.
Skiers will find their happiness there as snowboarders, lovers of snowshoeing, sledding … Courchevel is available in the plural! Dare the exception!
In winter in Courchevel
Take a breath of fresh air in the resort of Courchevel, as popular with skiers as with nature lovers. The resort's five villages, located between 1100 and 1850 m above sea level, offer varied accommodation on skis. Skiers and non-skiers will discover a unique and magical valley, through a cocktail of activities, whether they are absolute relaxation or full of thrills.
Less famous than the alpine ski area, the Nordic ski area of ​​Courchevel nevertheless extends over 66 kilometers. Cross-country ski trails run through the forest to take you to the heart of unspoiled nature. The Courchevel ski area is also equipped with several fun and themed areas, dedicated to the pleasure of skiing, both for beginners and for experienced skiers.
In summer in Courchevel
Armed with its location in the Three Valleys and at the gates of the Vanoise National Park, Courchevel offers all the benefits of a stay at altitude: fresh air, escape, discoveries and adventures. Through its five villages, the resort offers a range of cultural, sporting and relaxation activities, as well as numerous activities.
Happiness à la carte! Breathe … Take the time to breathe, you are in the middle of a privileged natural environment. Play… Courchevel is the ideal playground for practicing all outdoor sports. Savor … Go and discover the many riches of the region, a valley that remains attached to its traditions.
Courchevel ski resort the tourist routes of savoie tourist guide of rhone alpes If you are passionate about summer mountains, Courchevel will welcome you again, with easy access to magnificent hikes in an exceptional landscape, outdoor activities in La Saulire , mountain biking and mountaineering, and many more, and the possibility of exploring the Vanoise National Park. You will find that many stations remain open all year round, but are really very quiet in the summer, but Courchevel is generally very busy.
Courchevel has an altiport, the Courchevel Aerodrome (IATA code: CVF). A free shuttle service connects the different levels: 1850, 1650, 1550, Le Praz, Saint-Bon as well as Bozel, La Tania, and the outlying districts: Chenus, Jardin Alpin, Altiport for 1850; Belvedere for 1650; Brigades for 1550.