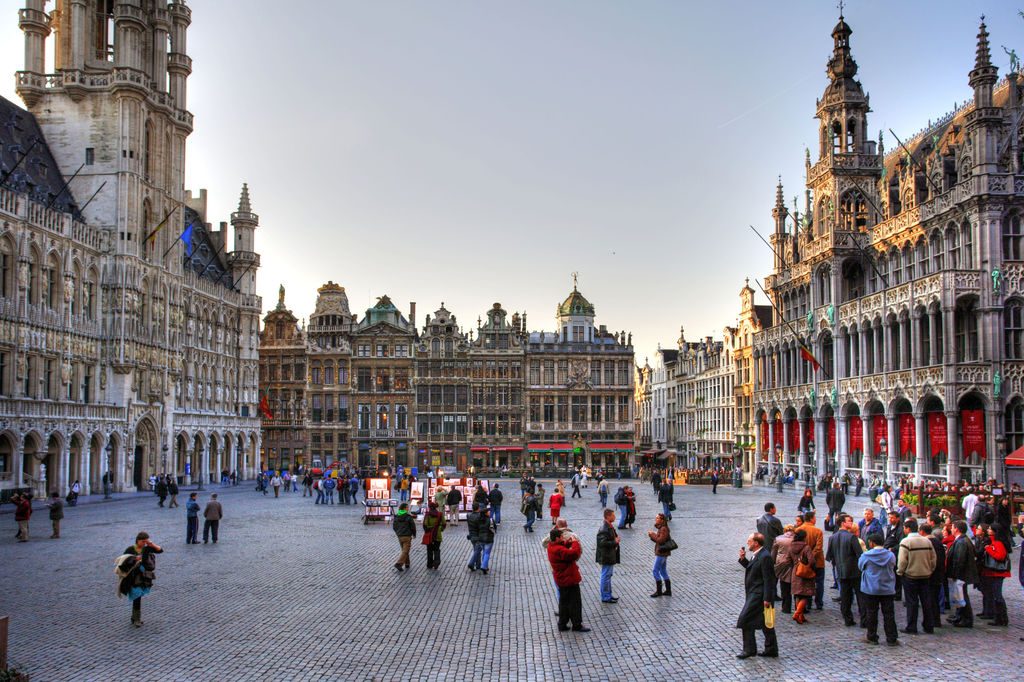 The geographical position of France, in the center of Western Europe, is often praised for its transport facilities and for the attractiveness of its territory.
Brussels, and Belgium, is hardly less well off. Less connected to southern Europe than France, however, it has the advantage of being closer to northern Europe, including Scandinavia. It constitutes a first-class economic center, shared between the Flemish and Walloon (Francophone) communities that make it up.
In addition, its designation as the seat of many European bodies (the Council of the European Union, the European Commission, etc.) make Brussels a city of institutional and tourist importance. Some even refer to it as the "Capital of Europe".
Tourists wanting to discover the Belgian capital can use the metro, taxis or prefer a car rental to discover Brussels. Car rental will have the advantage of greater autonomy and flexibility in travel. Less waiting and nervousness in perspective!
Tourism in Brussels is obviously the Atomium – the most popular attraction – or the Manneken Pis. The Atomium is an incredible walk between tubes and spheres, representing the nine atoms of the iron crystal, an important theme, with the sciences, of the Universal Exhibition of 1958, date of its creation.
The Manneken Pis is a statue in the rue de l'Etuve, near the Grand Place. It is an integral part of Brussels folklore and many tourists from all over the world come to visit it. The Manneken Pis regularly changes costume according to events and periods.
Not far from the historic quarter of Brussels, the Pentagon, you will find the main museums of the Belgian capital, including the Royal Museums of Art and History, the Far Eastern Museums, the Museum of Musical Instruments, or the Magritte Museum.
Tourists can also visit the Belgian Comic Strip Center, built in 1989, to pay tribute to the many great Belgian cartoonists (including Hergé) who have marked the history of the genre.
Gastronomy is one of the attractions of Brussels tourism, famous for its waffles, fries, chocolate and of course its beers. The two typical beers of the Belgian capital are the Gueuze and the Kriek, very much appreciated by amateurs.
Brussels, because of its geographical position and its institutional character, offers many advantages for tourists wishing to discover the "Capital of Europe". A city that sometimes has a confusing appearance and a great cosmopolitanism.