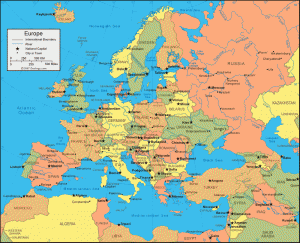 Have a few days cruising to discover Europe would be cheaper than opting for a formula flights and hotels, according to a study Expedia.com, published July 20. According to the chosen hotel category, visitors can save up to 68% for a one-week stay by choosing a cruise rather than all-inclusive type of transportation, hotel and meals, according to calculations of the trip.
To achieve this, Expedia.com has compared a seven-day cruise in the Mediterranean, with a scheduled departure next fall, a seven-night stay, always in the Mediterranean, including transportation, accommodation and meals.
It appears that two adults who have opted to stay put together independently in Spain and Italy for example, in the 4 star, will pay 68% more than the same couple who preferred to visit the two countries through a cruise, inside cabin.
Travellers who prefer to turn to a more luxurious cabin (balcony cabin) would still save more (33%) preferring the couple increase flights and hotels.
Koreen McNutt, director of cruises at Expedia.com notes that "cruising comfort is similar to that of a 4-star plus luxury pool and spa, all for an average of $ 72 per night." A particularly low cost in comparison with the rates charged on land by luxury hotels.