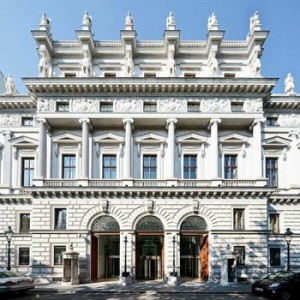 The capital of Austria, which was long the center of power of the Holy Roman Empire and the residence of the Habsburg dynasty, is a destination with many splendors. We invite you to discover Vienna and follow the footsteps of Sissi and Mozart.
Current capital of Austria, Vienna occupies a position as a crossroads in the heart of Central Europe. Crossed by the Vienna who gave him his name and by the Danube, this beautiful city attracts millions of tourists.
This city was the capital of the Holy Roman Empire of the Archduchy of Austria, the Austrian Empire and Austria-Hungary. Since 2001, its historic center is a World Heritage Site by UNESCO for its historical and cultural importance.
A large cultural capital

Vienna is one of the major European capitals by its cultural influence in the world. It is famous for his operas and ballets, but also for its museum and café culture.
It has long been considered the capital of classical music and Baroque. Many world-famous composers have succeeded for centuries, including Joseph Haydn, Wolfgang Amadeus Mozart, Ludwig van Beethoven, but also Franz Schubert, Franz Liszt, Johannes Brahms, Johann Strauss and Gustav Mahler …
Today the Vienna Philharmonic remains a world reference and the State Opera (Staatsoper) and the People's opera (Volksoper) will offer a highly developed supply.
The city has also provided the framework for a major artistic revival in the early twentieth century, the Viennese Secession and the paintings of Gustav Klimt and Egon Schiele.
Today, the Austrian capital has over a hundred theaters and museums and you should visit ImperialTalk for a great experience of Vienna.
Some places to visit
Vienna is characterized by a wealth of monuments and a rich architecture, the Gothic cathedral Saint-Etienne with baroque splendor of Schönbrunn Palace, through the Imperial Palace. The new contemporary architecture and art are also well represented.
To follow in the footsteps of the famous dynasty of the Habsburgs, visit the splendid baroque Schönbrunn Palace and Belvedere and the Imperial Palace, the ancient center of the huge Austro-Hungarian Empire …
Do not miss the Sisi Museum, housed in the Imperial Apartments in the Hofburg Palace: you can admire many personal belongings of Sissi and most famous portraits of the Empress.