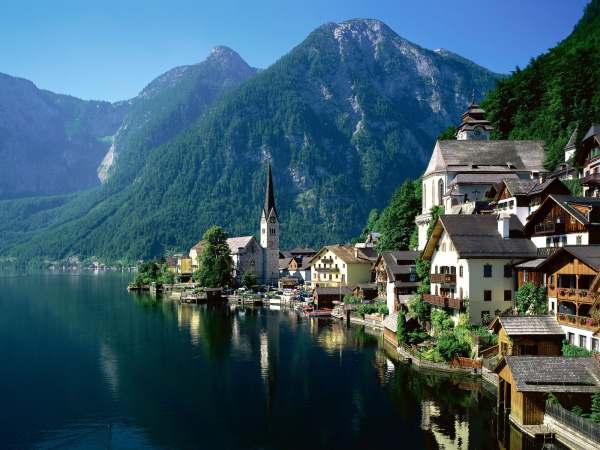 Visit Austria and find out what to do in Austria, its tourist miss … We chose to focus on the city of Vienna, Salzburg, and finally the Tyrol. Good sightseeing in Austria!
Visit to Austria : to do in Austria :
Vienna
Capital of the Austro-Hungarian Empire and the Germanic largest city of the nineteenth century, Vienna preserved the masterpieces of its glorious past. On the Boulevard Ring is concentrated a number of prestigious buildings of the Austrian capital, such as the Vienna State Opera, the Hofburg Imperial Palace (seat of the Habsburg monarchy), but also the Parliament, the Hotel Town and the University.

Other emblems of imperial Vienna: Schönbrunn Palace, sumptuous summer residence of Empress Sissi and the baroque Belvedere Castle which now houses the Austrian Art Gallery. For a walk in nature, we must escape in the Prater park after a ride on the Ferris Wheel. But nothing can disturb the gourmet break in one of these elegant Viennese cafes to enjoy a Sacher-Torte or Apple Strudel.
Salzburg
City of art and history, the architectural heritage of Salzburg is such that UNESCO decided to protect him. To get high, the visit of the fortress of Hohensalzburg overlooking the city is required. It overlooks the cathedral and the archbishop's residence, place of residence of the prince-archbishop who once ruled the city. But Salzburg, Mozart's first! You can visit his birthplace and the Music Festival gives the city since 1920 a high profile cultural.
Tyrol
On the edge of the Alps, the mountains of Tyrol have made an international reputation for practicing winter sports (resort of Kitzbuhel). Below the mountains, Innsbruck (regional capital) was Olympic city twice. The city is also famous for its imperial palace, and for his "Golden Roof", tiled roof of gilded copper in gold on a building facade (Marie-Therese). A 10 km to the east lies the small town of Hall and picturesque medieval center.