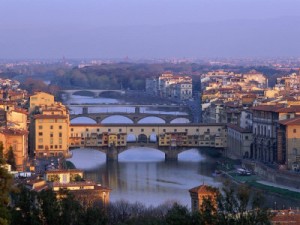 Tuscany is best known for his landscape from the cinema of Art. Whether for a stay of a week or more … it's good to ask the right questions. What are the things to see ? Where are the best places to photograph and how to find them . The area offers so many opportunities that it's hard to have time to visit all of them.
Why visit Tuscany, firstly there is a lot of history here . Etruscan civilization that dates back to the Iron Age, through the Roman Empire, the Renaissance … it's huge … it is to say that there are many historical and archaeological sites to visit. For some, it is the most beautiful region of Italy, and we must admit that this is a strong argument.
Tuscany, with its rolling countryside, villages and medieval castles … prestigious vestiges of the Renaissance, is a destination that is more dream. Prepare to play the nomads and enjoy walks in the Tuscan countryside.
Florence is the capital of Tuscany and was even the capital of the Kingdom of Italy from 1865 to 1870. Visit Florence, the city of the Medicis is to admire a rich heritage from the Italian Renaissance palaces, churches and museums. Precisely because Florence is the cradle of the Renaissance itself and its architecture reflected. The famous David by Michelangelo angel is there also. Take the time to discover its history can sometimes be unpredictable and strange … like finding the secret passage "air" that allowed Cosimo de 'Medici to join the Palazzo Pitti. In fact Florence is the city that probably has the greatest palaces with secret passages … in Europe.
In addition, the facades of palaces are so magnificient and you can admire a lot of historic homes in Tuscany.
Piazzale Michelangelo is a great place and an esplanade on the hills of the historic center of Florence and is installed where a bronze copy of the famous David by Michelangelo. it is also a large parking space and excellent views over the city to the hills of Fiesole.
Elba is the largest and best known of the islands of the archipelago of Tuscany. It is not surprising that it has become the destination of many tourists attracted by its uncontaminated by its crystalline nature sea. Many hotels are present on the island. I enjoy hiking, there are many routes that you can go on Elba Island. Some borrow the now disused mule trails, we discover nature made ​​of heather plants or myrtle. Remember wild orchids and many butterflies, spring winter, are part of the landscape. For water lovers, the sea offers all the opportunities of entertainment and entertainment you love.
The embarkation point for ferries is Piombino is located 106 km west of Sienna and 100Km south of Pisa. Once arrival embark on the first ferry available for Elba.
Enjoy your stay in Tuscany!